Lily Myers joins the Galpeg Associate Programme as Brand Spanking Promotions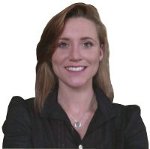 Lily Myers is the latest businesswoman to join the Galpeg Associate programme with the launch of her new business Brand Spanking Promotions, which will be based in Preston.
Lily worked in advertising before becoming involved in the promotional merchandise industry. Her positive attitude, methodical approach and understanding allowed her to work with her clients to create unique, innovative and successful campaigns.
Lily Myers commented: "I've always wanted to start my own business and offer something new into the market. Rather than work for someone else on a commission only basis, it was important that I could build my own identity and develop strong working relationships with my own customers rather than front someone else's company. The Galpeg Associate programme gives me this opportunity.
"After speaking with not only the extended Associate team and also Paul Green, I quickly realised that the programme was a brilliant way for me to also focus my energies on generating sales and build my own asset far quicker than if I followed the conventional route of worrying about all aspects of starting and running a business."
Paul Green commented: "From the beginning Lily impressed me with her approach and 'can do' attitude and I'm delighted that she has joined the Associate programme. I have no doubt that she will definitely make her own mark in the industry. Brand Spanking Promotions launched by Lily Myers will be a name to remember."
Share this page