ASI release study proving power of promotional merchandise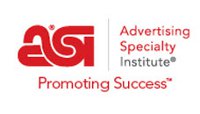 The Advertising Specialty Institute (ASI) have released findings from global research proving that promotional products deliver commanding advertiser recall among an average of 82% of recipients in every international city surveyed.
The Global Advertising Specialties Impressions Study research was undertaken over a two-year period, with 7,145 consumers surveyed, in person and online. The survey was conducted in 21 different metro areas in eight countries, from Los Angeles and Philadelphia to Paris, Montreal and Sydney, Australia, where ASI partnered with Pantheon Systems. In Berlin and Düsseldorf, ASI partnered with PSI, a member of PromoAlliance; an international alliance for the promotional products industry that identifies best practices and market development benefiting the US, UK and European markets.
According to the study, promotional products remain a high-impact, cost-effective ad medium allowing even small companies to achieve as high an ROI as major corporations. The comprehensive cost analysis provides buyers and sellers of logoed pens, caps, T-shirts and other branded items with powerful data to convince clients world-wide that ad specialties can increase sales and brand exposure.
Study results show promo products are consistently popular and persistent, with most people owning about 10 items they generally keep for six months, a far longer time period than any other form of advertising.
"ASI committed considerable time and resources to this study to give suppliers and distributors global data they can easily share with customers, prospects and end-buyers to convince them to spend more of their marketing dollars on promotional products," said Timothy M. Andrews, president and chief executive officer of ASI. "No matter where they live or what language they speak, consumers consistently remember advertisers on branded items because they see their logos or wear their products day after day."
Click here to download the full report.
Share this page