Lanyards
Welcome to the lanyards category of Promotional-Merchandise.org.uk, a comprehensive, easy-to-use, UK directory, designed to meet your every business need. Lanyards are an extremely effective and fashionable method of promoting your brand. With a huge variety of styles and various printing techniques it is now possible to incorporate the most intricate of logos, to ensure you get exactly the lanyard you want. Either choose from a supplier below, or use our free Quick Quotes board and let us do the work for you! Simply enter your request onto our free Quick Quotes board and let the suppliers come to you. It couldn't be easier!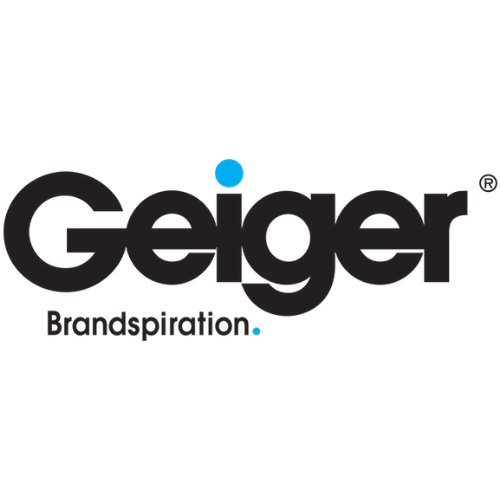 Head-quartered in West London, we are the EMEA division of Geiger, the largest privately owned promotional products distributor in the world. We create branded merchandise, clothing, retail and gift items to support great brands globally. With over 140 years' experience, knowledge and creativity, we are an award-winning global industry leader. We offer our clients a full in-house, end-to-end service from design and digital print, to warehousing, fulfilment and worldwide shipping. Our global scale and resource ensure you are in safe hands.

We have thousands of creative gifts to choose from, ranging from your low cost promotional pens, keyrings, mugs, USB flashdrives and branded trade show promotional give aways through to your conference bags, promotional leather folders, printed promotional clothing, executive business gifts & environmentally friendly recycled Gifts.

Looking for a supplier of Promotional Items? Click on the weblink and complete the brief online quote form, to receive free quotes within minutes from 3 of the UK's top Promotional Product suppliers.

If you're looking to stand out from the crowd with your promotional merchandise, you've come to the right place. At Dr Print we offer a great range of high-impact, low-cost promotional products which can be branded with your company logo. Our experienced sales team will help you maximise your budget by selecting products that meet your requirement and will give you the best return on investment.

Ur Promotions Ltd provides promotional merchandise to clients throughout the UK. The company is located in Coventry and was set up in 2010 by Vishal Chohan, a promotional merchandise expert, offering years of experience and merchandise knowledge.
The company is able to offer a professional first class service. The service is intended to be cost effective and competitive, enabling clients to reach out to the public with their message or promotion which is strengthened by promotional merchandise. Each product creates awareness, usually resulting in repeat business or a reminder that the service promoted, is needed.
A range of promotional merchandise that raises awareness or promotes your business and are just right for any project or promotion are available. Sourced mainly from the UK, the range includes up to 85,000 different products, including items such as - stationery, drinks bottles, t-shirts, key rings, watches, frisbees and seed packets.
With friendly customer service, a dedicated account manager, Ur Promotions Ltd are certain that you will be satisfied and kept in the loop from start to finish.
Ur Promotions Ltd has an expanding UK customer base, including the NHS, Government Departments, Universities and Schools, Police, Charities and a vast range of private businesses.

Sussex Promotions are a truly inspiring and innovative promotional gifts company. Some of recent testimonials include
A very prompt and professional service throughout. Helpful team of people with good product knowledge and excellent customer service. Jamie ordered clothing.
The service provided by Sussex Promotions was excellent and we shall certainly use them again for any future promotional gifts we require. Lyn ordered drawstring bags.
A Buyers Guide to Lanyards

How do you select the correct Lanyards supplier when sourcing for an upcoming show, event, product launch or to send to your valuable clients & customers? What are the key areas to consider in the purchasing decision?

One important area to consider is what volume or size of promotional order you need to make? If you need to buy volumes (units) in excess of one thousand Lanyards then your expectations from a supplier are likely to be much higher especially in these tougher financial times where budgets are tighter. Therefore, with this in mind you require a keyrings supplier that can deliver your requirements on time and to budget.

Your choice of Lanyards supplier may depend on other factors; like if there is a need to include personalisation or any additional extras when choosing your promotional products and item requirements. Other areas to consider when looking to buy for Lanyards can include whether you wish to add a promotional theme to your items or wish to run a new product idea/concept past the supplier to:
A). Find out if it is feasible?
B). The likely cost implications?
C). A likely time frame on how long it will take to deliver your custom designed promotional product?
D). What is your preferred choice of colour for the promotional product?
E). Do your Lanyards require any styling or additional branding?

Are you looking for something a little different like unique Lanyards or novelty value ideas?

Are you looking for a highly professional customer focused lanyard supplier which can offer an extensive range of items to choose from? And the ability to offer experienced help and advise throughout the transaction and business relationship.

Are you looking to source from leading Lanyards companies with well known and established reputations? Their prices maybe higher however, their quality and service is likely to be much higher too! On the other hand are you looking to find a supplier who can offer you a cheaper alternative and focused on value for money at a more reasonable or cheaper price?

Are you looking to make a one off or repeat orders for your Lanyards as this will effect the price and delivery time?

Do you require Lanyards with a higher quality of finish to impress your client or suppliers?

Consider if you need a UK specific supplier?