Be First in 2019 with Calendar Lady Promotions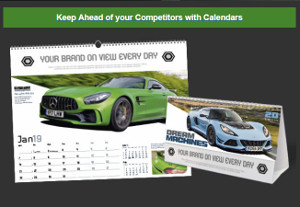 An entire year of advertising.
Choose a highly visible promotional product which keeps your brand on view for an entire year. With over 160 calendar titles in the 2019 range, it's easy to select one to suit your key buyers and your budget.
Contact Calendar Lady Promotions
Tel. 01989 565281
e-mail: sales@calendarlady.co.uk
Share this page