Branded Hand Sanitisers and Sprays from a trusted UK Supplier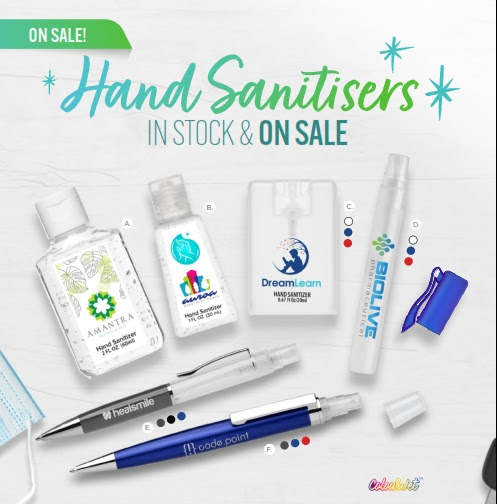 These days you're never more than a few feet away from a hand sanitiser, which is probably why they've suddenly become one of the biggest 'must have' promotional marketing tools.

Get your company logo and message on an item that people are using time and time again each and every day!

Pocket sized hand sanitiser bottles and sprays and even pens with a built-in refillable sanitiser spray.

Small quantities available (from 100) and fast UK delivery.
Tel: 01989 565281
Share this page