Commemorate and celebrate the Platinum Jubilee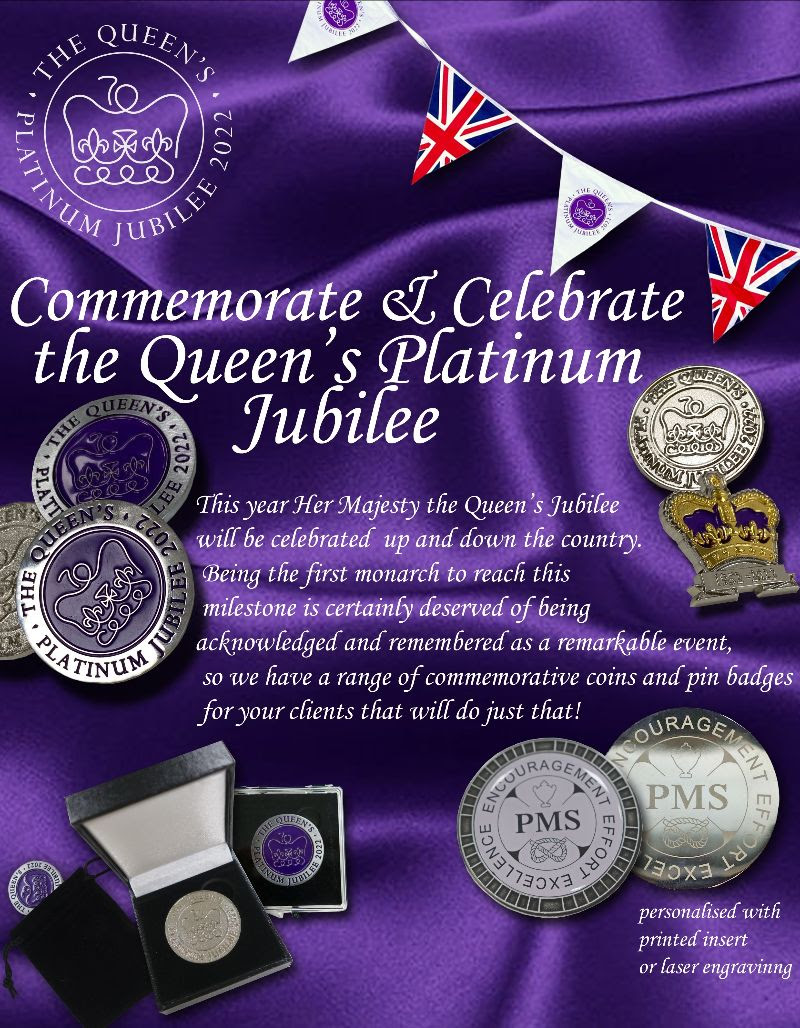 Here's another great promotional gift idea from Calendar Lady, Platinum Jubilee Memorabilia. This year Her Majesty the Queen's Jubilee will be celebrated up and down the country.
Being the first monarch to reach this milestone is certainly deserved of being acknowledged and remembered as a remarkable event, so we have a range of commemorative coins and pin badges for your clients that will do just that!
Personalised your Platinum Jubilee Memorabilia with printed inserts or laser engraving. You can add your company logo to promotional gifts that will be around for many years to come.
ASK FOR MORE DETAILS ABOUT JUBILEE MEMORABILIA
CHECK OUT LOTS OF PROMOTIONAL GIFT IDEAS FROM CALENDAR LADY
Share this page