EU Approved FACE MASK & HAND SANITISERS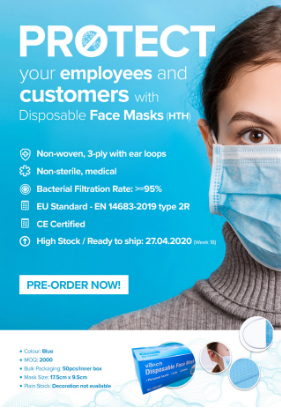 Calendar Lady Promotions is a name you can trust
At Calendar Lady Promotions, you can rest assured they can always deliver what they promised and are always willing to help.
Their factories and suppliers have had to diversify and are now producing Face Masks and Hand Santisers.
These are unbranded and all from UK factories.
Click here to get a FREE quote.
Share this page