Euro Football Championship just a month away!!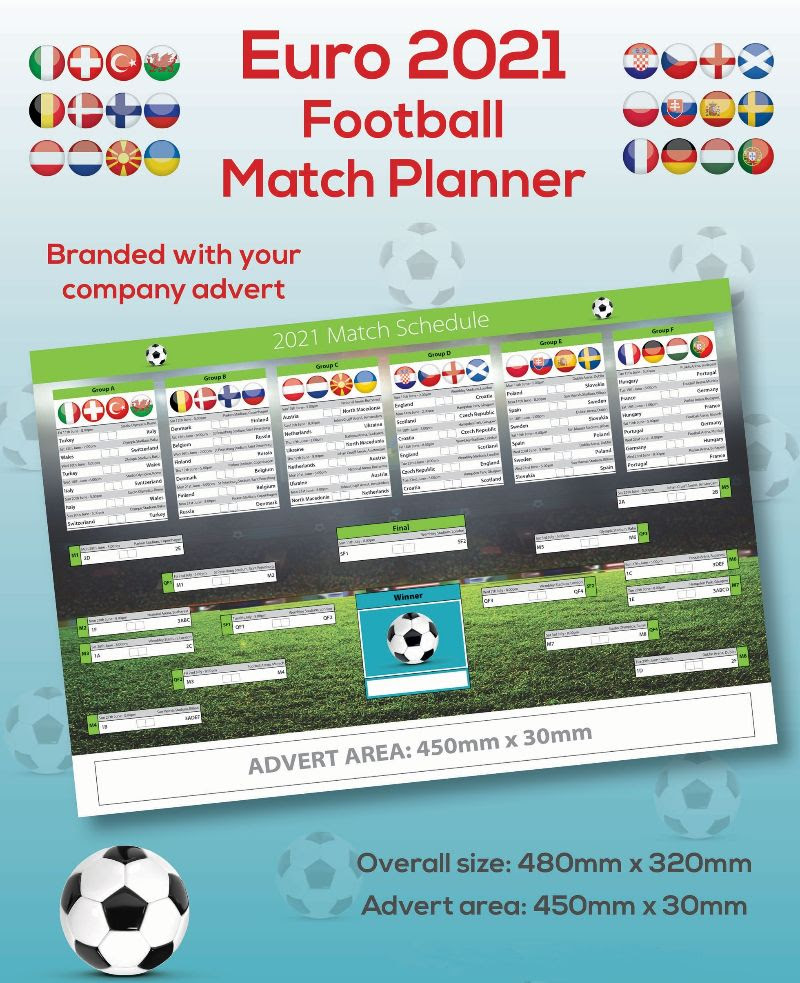 Euro 2021 is almost here. This is the best time to get your Euro 2021 Football Match Planner that you can brand with your company advert.
You can get your company advert in front of your customers for 6 weeks for next to nothing!
At Calendar Lady Promotions, their Euro Football Championships wall charts can be personalized with your logo and branding.
Check out the pricing:
50 units at £125
100 units at £195
150 units at £225
200 units at £275
250 units at £325
500 units at £399
750 units at £599
1000 units at £750

Price includes full colour advert printing
Calendar Lady Promotions have been doing Euro and World Cup football fixture planners for quite a few years now and this year is no exception.
The Euro Football Championship 2021 is just a month away!
It starts on 11th June and lasts a month.
These Wall Planner has all the fixtures, and spaces to write the results.

These Euro 2021 Wall Planners are a cost-effective way to make contact with your customers after what has been, for most businesses, an extremely difficult time.

Your company advert appears at the bottom of each Euro 2021 Wall Planner.
Tel: 01989 565281
Share this page