GeigerBTC Announces Leadership Change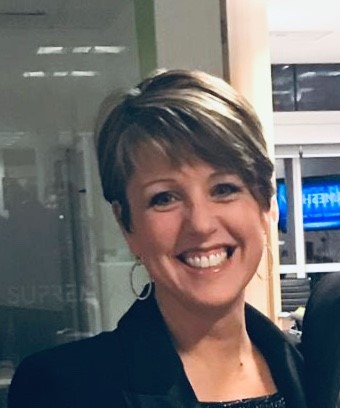 April 16th 2020: Geiger BTC, UK Distributor and a subsidiary of Geiger, a multi-generational family-owned and managed company, announced that Vicky Kinasz will join the company as Managing Director and will replace Frank Murphy who will be retiring at the end of May 2020.
Frank was a Founding Partner of BTC Group, which Geiger acquired in April 2018. Frank states, "Following a very successful two-year transition period I am looking forward to a new and exciting stage in my life, albeit one curtailed somewhat by the current Coronavirus crisis.
I cannot speak more highly of the care and consideration Geiger has shown to me during this transition period. While I am saddened to leave behind an amazing team of colleagues, many of whom I have known for more than 25+ years, I could not be more delighted to hand the reins over to Vicky Kinasz. I know she will lead GeigerBTC on to even greater things."
Vicky Kinasz joins the firm as an entrepreneurial senior professional with an outstanding track record of success in commercial operations, management and sales. And I am delighted to be joining the team at GeigerBTC," says Kinasz. "I have spent over 20 years in the promotions industry, and to have the opportunity to join a world-class organization
President and CEO of Geiger Worldwide Jo-an Lantz add, "Vicky brings a track record of managing client relationships and teams with strong communication skills. Her experience as a Managing Director, as well as with promotional products, sales promotion agencies, and consumer brands make her uniquely qualified. I look forward to working with her in the years to come as GeigerBTC grows." Jo-an continues, "It is difficult to imagine GeigerBTC without Frank Murphy. He has been the lifeblood of the organization for over 40 years. We wish him the very best in his retirement."
Share this page