How do you keep your business name under your customer's nose?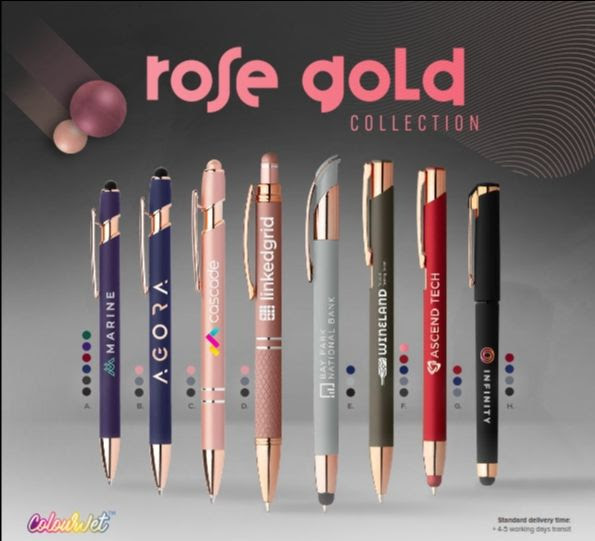 Check out this Rose Gold edition pens from Calendar Lady, Pens with rubber stylus – perfect for use on a mobile phone.
Pens are always popular promotional gifts. They're great value for money and can last for years. If you're looking for the perfect Christmas gift that is worth every penny, look no further!
Laser engraved or colour jet printed with your logo. Fast delivery.
Share this page