How will you celebrate the Platinum Jubilee?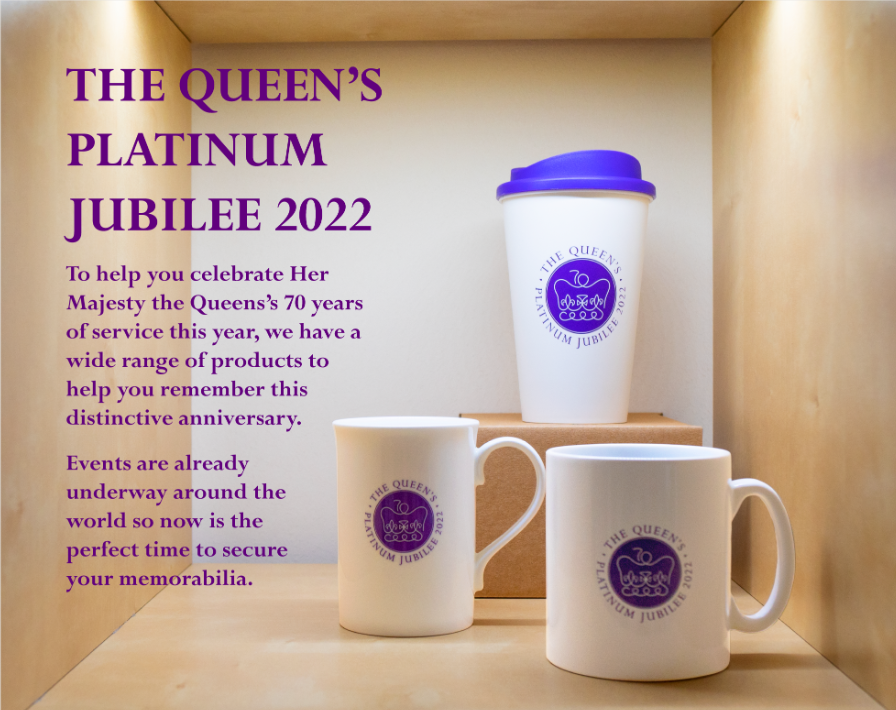 This year, Calendar Lady Promotions have a wide range of products to help you celebrate Her
Majesty
the Queen's 70 years of service.
Make the right statement to your customers with this Platinum Jubilee 2022. You can add your company logo to promotional gifts that will be around for many years to come. These quality mugs and drink container are just a small example of the numerous ways to help your business celebrate Her Majesty the Queen's Platinum Jubilee. Give your customers a gift that will last for years.
Click here to ask for more details about Jubilee Memorabilia
Share this page