PPE PRODUCTS - Many with next day delivery from trusted UK supplier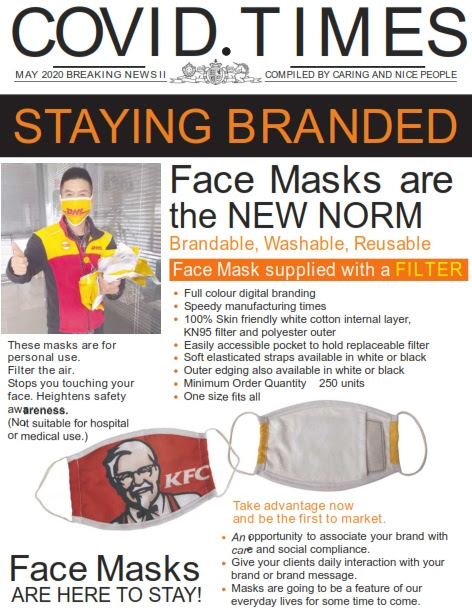 Get your PPE products from Calendar Lady Promotions, a trusted UK supplier that can deliver next day.
Check out their New Skin-Friendly Face Masks with a FILTER that you can brand with you own branding or logo. These filtered masks are for personal use can prevents you from touching your face and heightens safety awareness.
Click here to GET YOUR FREE QUOTES today.
Click here to see MORE PPE products.
email: info@calendarlady.co.uk
Contact number: 01989 565281
Share this page