Smarter Promotional launch updated trolley coin keyring following launch of new £1 coin.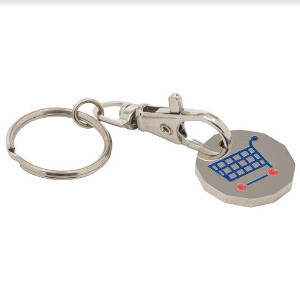 Wiltshire-based Smarter Promotional is delighted to announce their upgraded trolley coin keyrings. The new 12-sided £1 coin is being introduced into circulation on 28th March 2017, and will impact on all coin operated machines, supermarket trolleys and lockers. These are now available with the new 12-sided coin shape. So, if you're looking for a low-cost, practical and desirable promotional gift for your next campaign, these are the ideal choice. These durable items can be printed, engraved or stamped, offering long-lasting branding value. Please note, the old style £1 coin does not become ineffective until later in the year, in fact it will be phased out by October 2017 but the mechanisms should be being updated to take both old and new styles in the meantime until then.
For more information, prices etc. please check out the web page here Smarter Promotional or call 01380 819430.
Share this page