What do you think is trending in promotional gifts?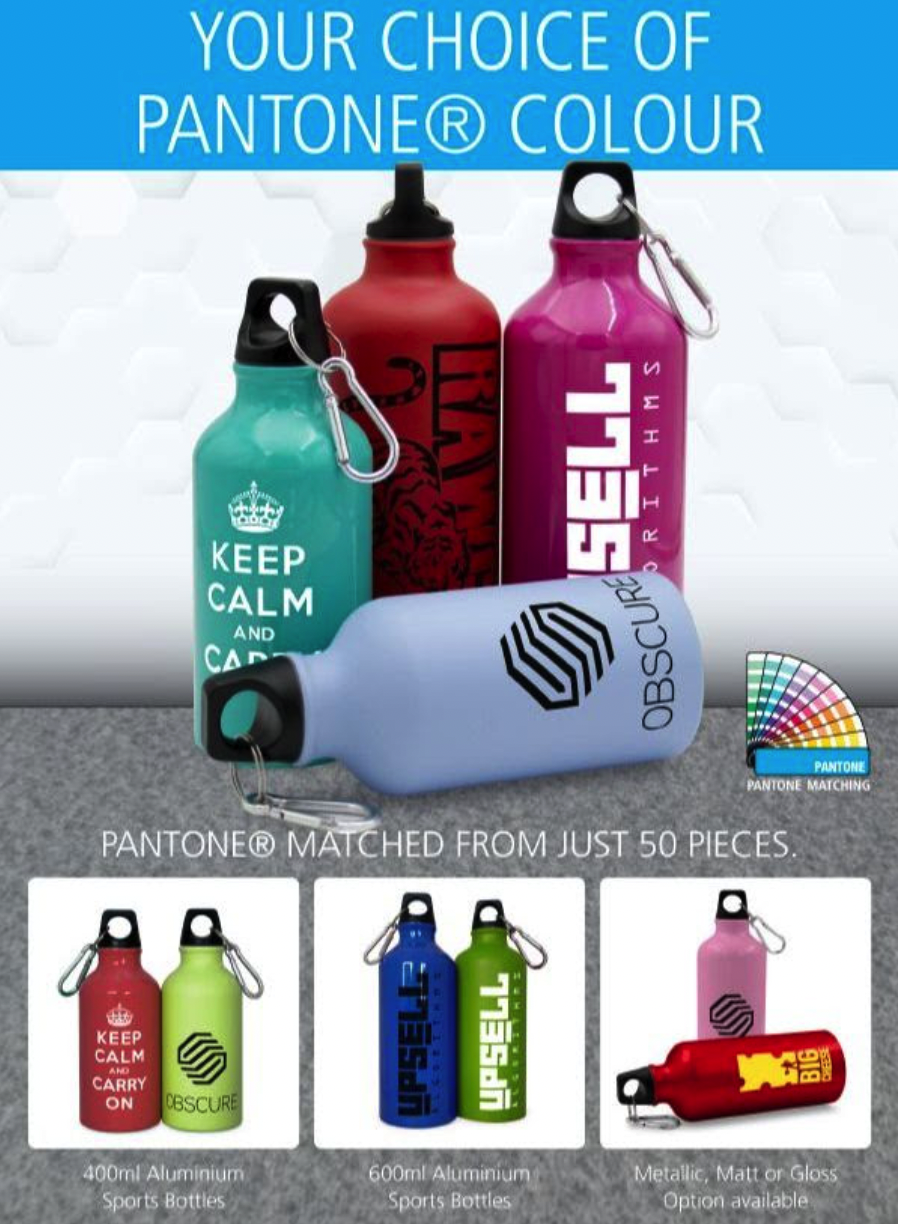 We're finding that one of the most popular promotional items right now is the water bottle.
We particularly like this new range of aluminium sports bottles.
They're light yet robust and can be colour matched to your company colours and of course with your company logo and message.

Even better news - the minimum order quantity is only 50.
Email: info@calendarlady.co.uk
Tel: 01989 565281
Don't forget to Subscribe on Calendar Lady's Youtube Channel: https://www.youtube.com/channel/UCA1c59eXSRY31xp_i1KJf0w
Share this page